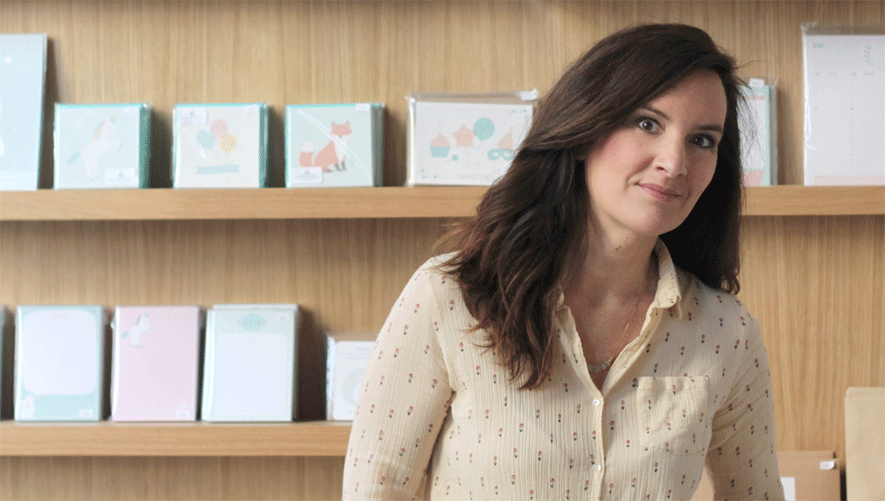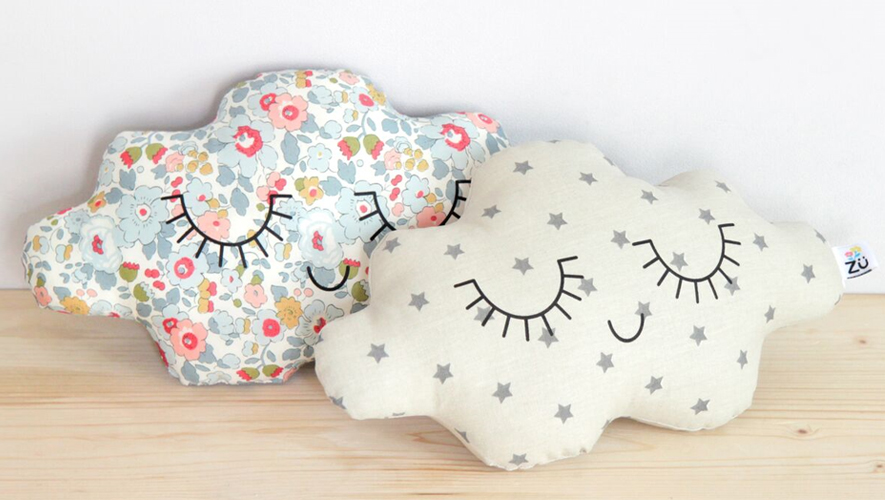 Inspired by the world of childhood,
ZÜ is a beautiful adventure initiated eight years ago by Juliette Collet.
Graphic artist-illustrator, Juliette Collet puts all her heart into designing decorative objects and accessories that surround us with tenderness and sweetness the first years of our children.
The refined style with pastel colors and aerial themes gives a poetic touch to every single Zü creation. The simplicity of the drawings appeals our attention and adds a playful side to each item.
Among her collection specially designed for babies and children bedrooms, we can find decorative and musical cushions, posters with delicate composition or even wooden mobiles with irresistible family characters. These are wonderful gifts to offer in those precious times of childhood.
ZÜ Products
TNo doubt Juliette Collet has a predilection for peaceful atmospheres and delicate drawings that she enjoys creating untiringly. Faithfull to this specific baby universe, Zü offers many variations of products around this range. First of all, we can find stationery with posters, postcards, stickers, note books and gift wraps. As well as step cards and personalized announcements. There is also a wide range of textile like cushions with incredible shapes, bed linen and wooden decorative objects. At last, Zü has a large jewels collection with fine bracelets and pins.
ENVIRONMENT,KNOW-HOW AND PRODUCTION
Always respectful of the quality and follow-up of her products, Juliette Collet had selected skilled craftsmen for the manufacturing of her creations. At Zü, priority is given to handmade, to the made in France, to authenticityand needless to say to generosity. Firmly engaged into a sustainable development approach, Zü is collaborating with an integration workshop and has chosen the use of recycled paper. All its service providers in France or Europe are definitely concerned about environment.
ZÜ the BLOG
Close to her customers, the designer presents the latest news of her collection on her blog : zu-blog.com from which she initially launched her mark. She regularly publishes printables and has contributed to the first appearance of DIY in France..
ZÜ What does that mean?
From the tenderness of her childhood Juliette holds for the name the affectionate diminutive Ju "Zu" pronounced by a child in the language still poorly assured, she adds the umlaut for the graphic side that emphasizes a smile.
ZÜ X Collaborations
After successful collaborations with quality partners, Zü would be absolutely delighted to ally again to invent. From the pencil stroke to the imagination, Juliette will carefully study all your proposals.