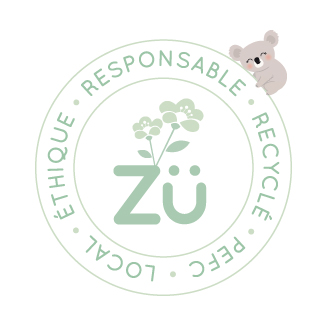 OUR COMMITMENTS:
Quality, production monitoring and sustainable development
At Zü, we are constantly trying to find new ways to make our business as sustainable as possible. All our products are made in France and Europe, Germany and Spain, they are mostly recyclable and eco-responsible. We ensure that all papers are PEFC and FSC certified, labelling that guarantee the commitment of companies to the environment, and responsible management of forests. We are committed to using as little plastic as possible for packaging our products and are constantly looking for recycled and biodegradable materials.
The environmental impact of our activity is at the heart of our reflections and our creative process, and it is essential for us to produce in the most sensible way possible.
Always listening to new ideas to reduce our environmental impact, we invite you to share your suggestions.